To book Tina for your public or private event please email
cristinabliss@hotmail.com
SCHEDULED EVENTS
THE AGE OF ENLIGHTENMENT BALL – A ROYAL NIGHT FOR YOUR FURBABY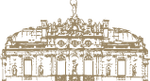 TINA BLISS WILL BE AT THE AGE OF ENLIGHTENMENT BALL
FIRST ANNUAL FURBABY BALL/ FASHION SHOW IN VIRGINIA
Founders Inn on April 28 & 29, 2018
Holistic & Spiritual Art Expo – More Information
Tina will be doing pet communication readings for your furbabies. She will be reading for pets who are with us as well as those who have passed.  Tina will be in booth R08
---


Saturday, July 8 at 10:00am EDT
Virginia Wesleyan College Batten Center
446 people interested · 144 going
---
Hampton Roads 7th Annual Tattoo Festival March 3-5 2017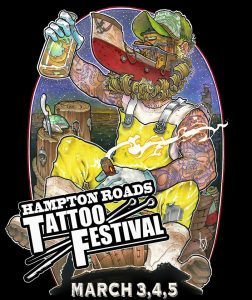 Join Tina Bliss at the Hampton Roads 7th Annual Tattoo Festival  – Hampton, Virginia
Tina will be at the event all three days, March 3-5 until midnight.  She is scheduling appointments and is offering discounted prices for readings at the event. You will need to book with her for this special event, via telephone.   Contact Tina to book your appointment at: (757) 309-3090.
For more information about the event www.hrtattoofest.com
---
Holistic & Spiritual Art Expo – December 3-4 – Virginia Beach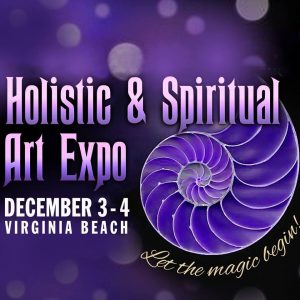 I hope you will join Tina Bliss at the Holistic & Spiritual Art Expo.  She will be at booth #8.
Enjoy an exciting, enlightened two days at Virginia Beaches 2nd holistic, spiritual, wellbeing and natural therapies Expo. Learn from over 100 exhibitors. Study at one of our Workshops or attend free inspirational lectures, book yourself a psychic reading and see what 2017 will bring you, buy an original Spiritual Art piece, try some body pampering soaps, lotions and oils, and attend a drumming circle session. Indulge yourself…
Discover the latest in holistic health, learn how to harness your psychic abilities, and become motivated to follow your dreams and more.
BOOK YOUR ENTRANCE TICKETS IN ADVANCE & SAVE
ONLY $ 5.00 per person per day.
Click the etix link below and print out your ticket.
http://www.etix.com/ticket/p/5640141/holistic-and-spiritual-art-expo-virgnia-beach-virginia-beach-convention-center
Tickets are available at the venue each day:
Public: $8.00 / Military: $4.00 / Senior Citizens (65+): $4.00 Children Under 10: Free
A general admission ticket gives you access to Exhibit Hall and free lectures for one day.
---
"Listen to my Radio Show on iHeartRADIO"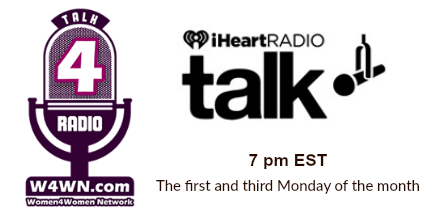 ---
Listen to Tina Bliss Live on Best of The Best
Every Month Starting Tuesday, March 26th – 8PM, ET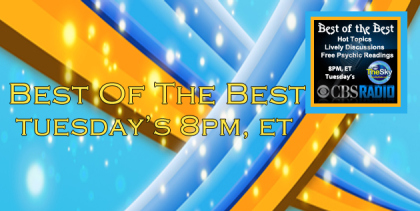 Show Dates:
March 26th – April 9th – May 14th – June 11th – July 9th
August 13th – Sept 10th – Oct 8th – Nov 12th – Dec 10th
Contact me for further information or appointments.
Namaste, Tina Bliss
cristinabliss@hotmail.com or 757-309-3090