♦ ♦ ♦ Summer Special for NEW Clients ♦ ♦ ♦
Phone Reading Only – 15 Minute – Click Here for More Information
---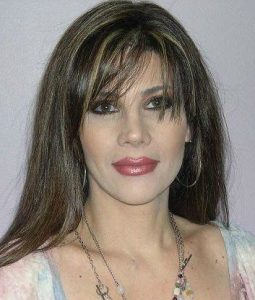 I am a multi-intuitive psychic medium.  The nature of my abilities mean that I am clairvoyant, clairsentient, and clairaudient.  My empathy is multi-faceted and even includes pet communication abilities. My guardian Angel Grace helps me to guide you to the Angelic Realm. She helps me open the flood gates so that you may receive the higher good.
With divine intent, everything you ask of me will have an answer
"You must remember that:  "We are versatile and flexible.  We work with the physical, mental, emotional and spiritual materials available to us in whatever place we happen to be.  We allow others to see our creative experiments.  We communicate our changing, thoughts, feelings, ideas, and perceptions."
---
Animal Communication
While working with animals, sensing the vibration that I see, hear, and feel is key to me. Just like the vibration with a person or persons. Animals do have a soul just like a human being.  Click here for more information.

---
Radio Show

Listen to "Metaphysical Mentor Tina Bliss"  every Monday evening on Achieve Radio.
7:00 PM Pacific Time (PT)  –  10:00 PM Eastern Time (ET)
Catch the amazing psychic medium Tina Bliss every Monday on her radio show:   "Metaphysical Mentor Tina Bliss" with Tina Bliss.
Call-In for Readings and info from Tina Bliss! 602-666-6027