The Significance Of Halloween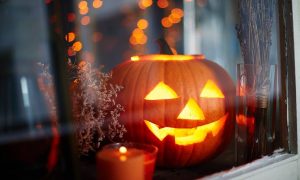 Halloween or Samhain falls on October 31st and is when the veil between the world of the living and the world of the dead is believed to be the thinnest. Halloween is all about celebrating the cycle of death and rebirth. In the northern hemisphere, the leaves are dying, and nature is preparing for the still of winter. Like in the southern hemisphere, the dormant buds are preparing to rebirth themselves and open to the start of summer. Death and rebirth are an important cycle that is seen in nature constantly, and it's also something that is mirrored within us. We are always going through our own process of shedding, releasing, and rebirthing ourselves as we travel along the journey of life. Halloween is a time to honor the "deaths" that we have all experienced throughout the year. It is a time to make peace with all the things we have needed to let go of. It is a time to celebrate the cycle of the new.
Halloween is not a night to be feared; it is a time to give just a little extra thought to the fact that we are spiritual beings that never die. Instead, we live on in different forms and different ways. We continually recreate ourselves through the cycles of life. Whatever "deaths" you have experienced this year, whether it be the death of ideas, loved ones, attitudes, relationships, dreams, and so on. Halloween is the perfect time to honor the shift and to honor the new energy that will now be welcomed into your life. Halloween is also a great time to celebrate and remember loved ones who have crossed over. You can do this by lighting a candle, leaving out their favorite food, or simply saying a prayer or blessing. October 31st-November 1st is also a powerful time for strengthening your intuition and connection to the Divine, eternal flame within.